Bykski B-HSRBW-ED, RBW 5v 3pin Soft Tube Program Kits, Multiple Programs Customizable Modification For Intel/AMD Cooling Kit
Product name: Bykski B-HSRBW-ED, RBW 5v 3pin Soft Tube Program Kits, Multiple Programs Customizable Modification For Intel/AMD Cooling Kit
Purchase Notes:
1. All program kits do not come with coolant.
2. The program kit, which only include the products in the corresponding program kit list.
The products such as case, RAM blocks, motherboard etc. outside the list, only for reference and display.
3. The case in the product photos is based on Program F
For kit adjustment, please contact us!
We accept modification customization.
*CPU block, kit's default for Intel. If you need to replace for AMD,
*GPU block, please contact us to determine the GPU details before order.
*T virus Reservoir default size 180mm. (Optional 260mm, other color match)
*All fittings default black style. (Optional silver style, other color need upgrade fitting set)
*Add / remove / replace products
*Want hard tube kit
Due to Byksksi upgrades and adjusts their products, some of the products in the list below are upgraded to:
B-APRBW-FN => B-APRBW-FN-V2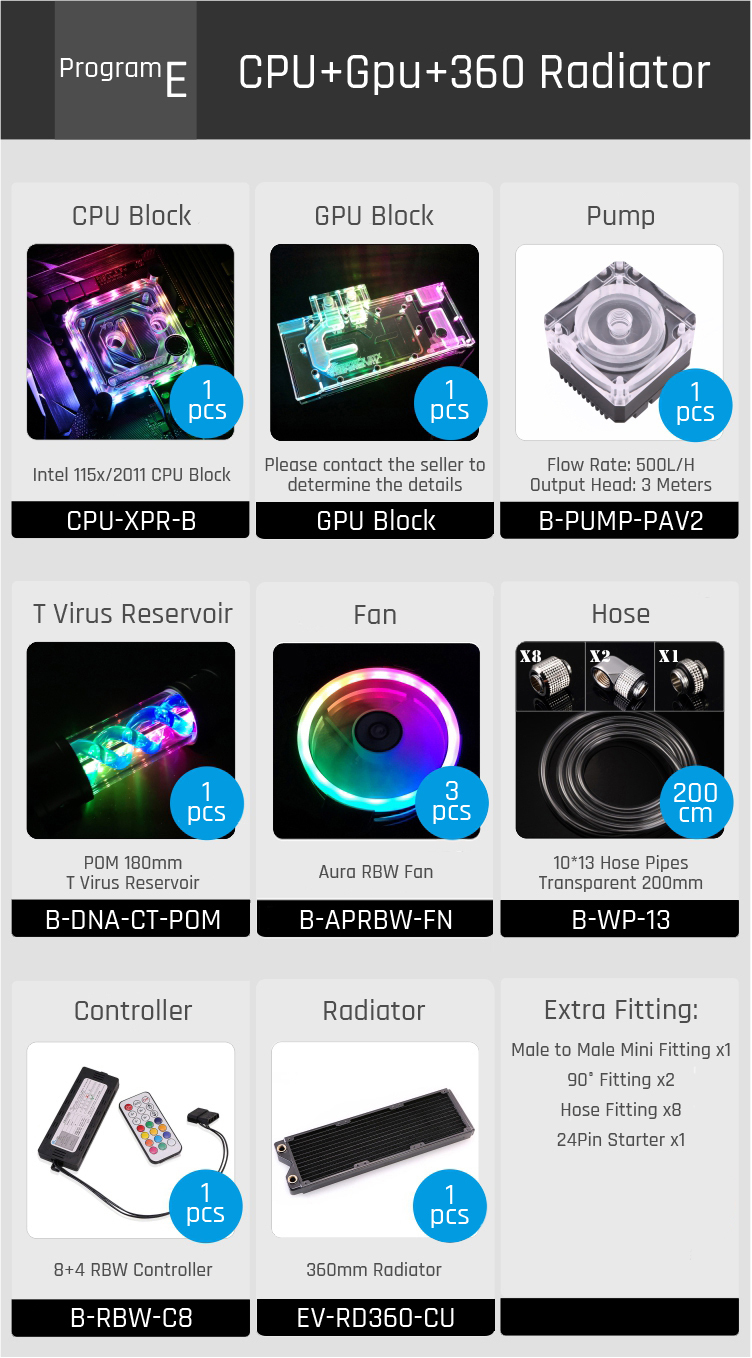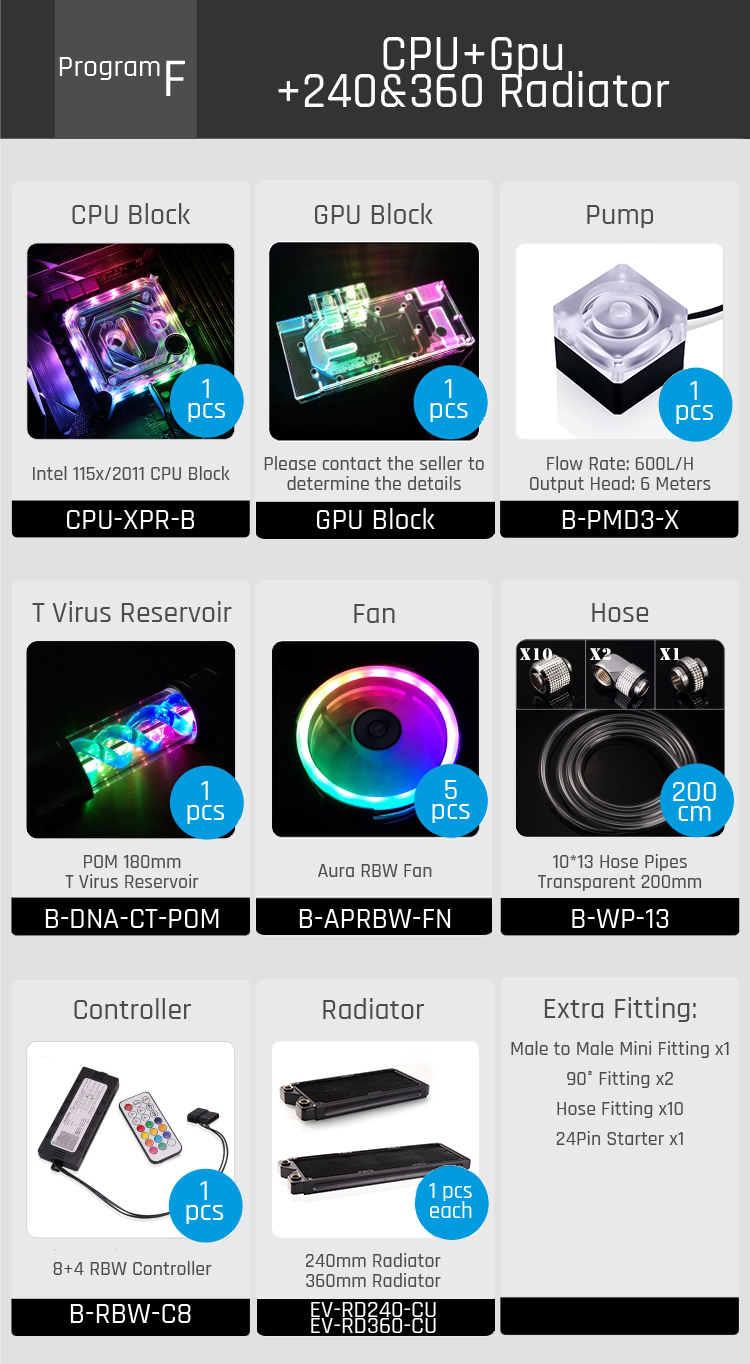 If you still need more products about Bykski B-HSRBW-ED we recommend you:
RBW Waterway Board GPU Water Block
,
Bykski RGV-CG-ZFZ-V2 GPU Water Block
Tags: Bykski B-HSRBW-ED, Bykski RBW 5v 3pin Soft Tube Program, Bykski Intel/AMD Cooling Kit